Supporting people to practise new strategies and approaches consistently helps to break the negative habits of thinking that often underpin depression, anxiety and other mental health issues.
Research has shown that a strong therapeutic relationship has a very positive effect on the outcome of therapy.
So we give a particular emphasis to the relationship we form with the people we help.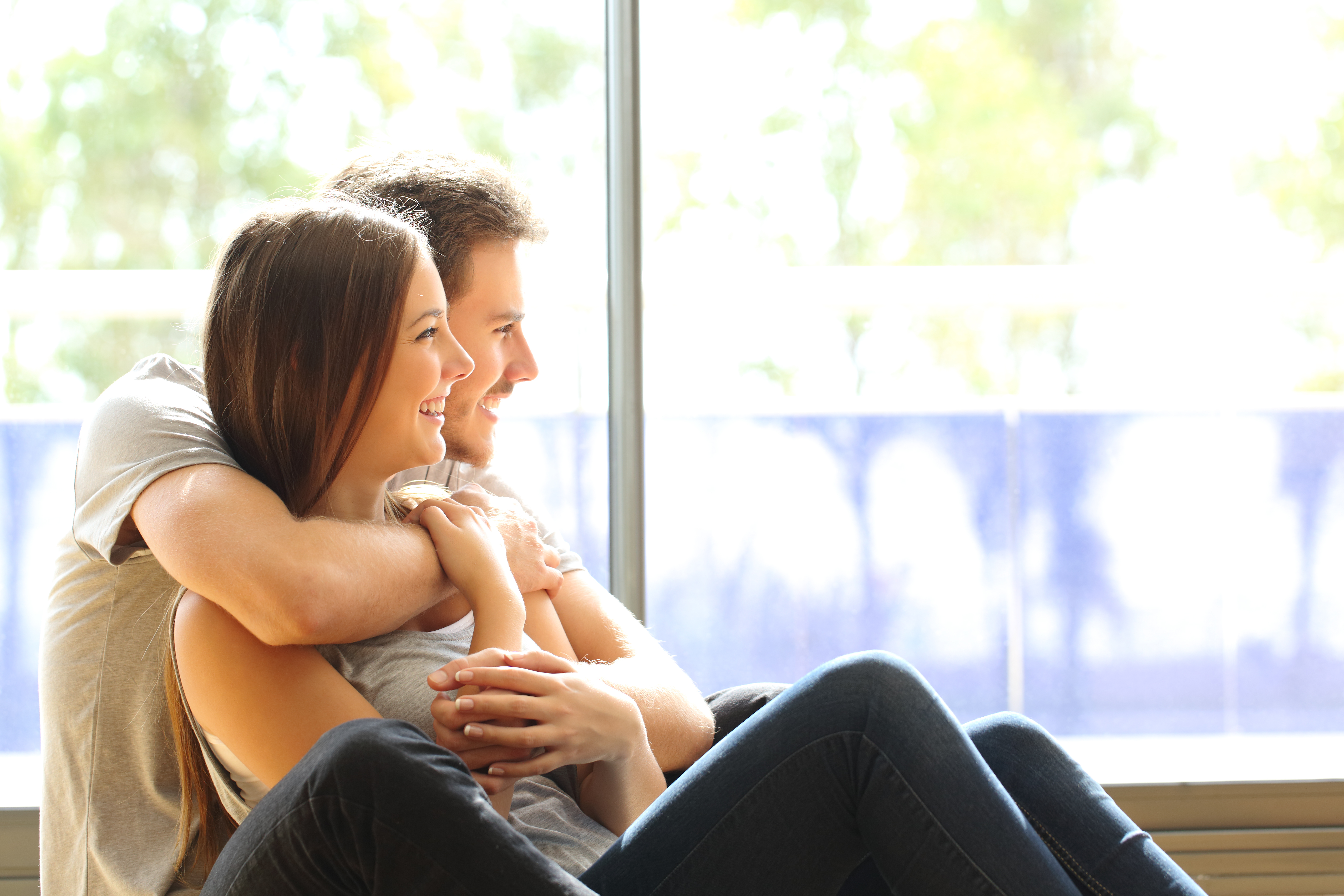 We focus on being emotionally available for someone, which includes listening carefully, being concentrated in the moment, fully attending to their words and expressions so we can fine tune our approach to meet the unique needs of the person we are with.
To develop this capacity we have needed to overcome the barriers that prevent us from providing that warm and accepting environment for the people we see. This journey of self-discovery and self-development has given us a deep personal appreciation of the challenges and struggles of mental and emotional growth.
We take a very practical approach, believing that growth and change only happen when we do something different. Supporting people to practise new strategies and approaches consistently helps to break the negative habits of thinking that often underpin depression, anxiety and other mental health issues.
We provide a wide variety of services
Assisting individuals to:
Manage stress and conflict at home and work
Deal with grief, loss and trauma
Overcome feelings of depression, anxiety and fear
Increase self-esteem and confidence
Enhance personal relationships
Deal with problems related to alcohol and drug use
Manage chronic pain
Manage obsessions and compulsions
Manage anger or violence
Assisting children to:
Manage anxiety or depression
Build self-confidence and emotional resilience
Manage anger or aggression
Learn social and relationship skills
Assisting couples and families to:
Build satisfying relationships
Improve their communication
Manage conflict or disagreement
Enhance sexual adjustment
Improve parenting skills
Cope with separation, divorce or re-marriage
Deal with problems often experienced in blended families
Making an Appointment
Individuals, couples or families needing assistance can ring the Centre and make an appointment for themselves or a family member with one of our Psychologists or Counsellors. A medical referral is not required when you come as a private client.
However, your GP may recommend counselling at the Centre. In most cases your GP will prepare a Mental Health Care Plan which will allow you to claim a rebate from Medicare, unless you are already covered by WorkCover or some other insurance. Relationship counselling is not covered by Medicare.
You may also be referred for an appointment through your workplace Employee Assistance Program. Ask your Human Services Manager about this option.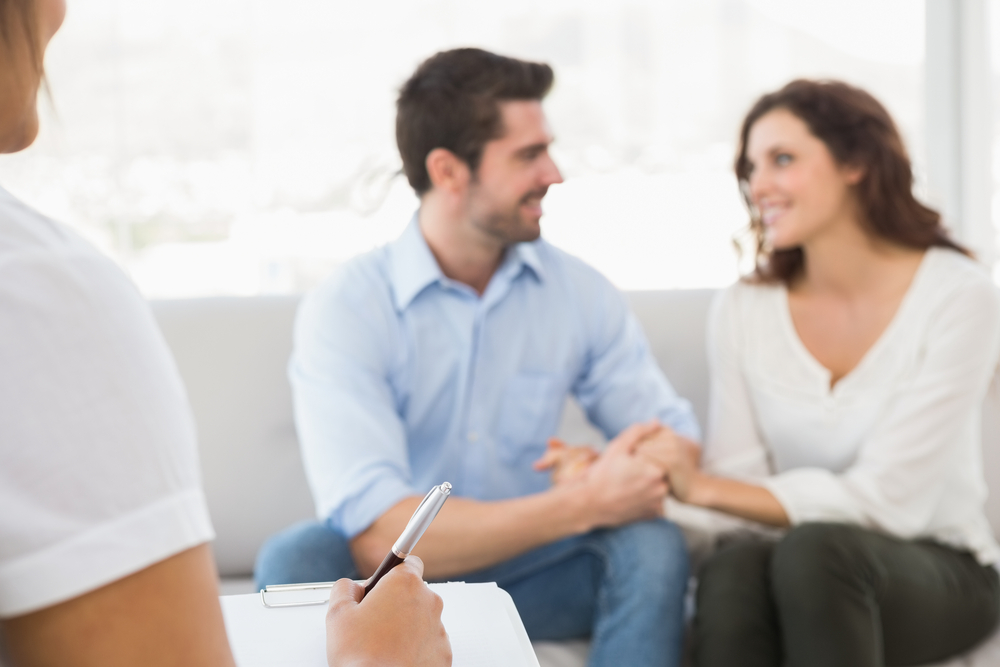 Therapy Fees & Payments
Our fee structure is as follows:
| | | |
| --- | --- | --- |
| | | Medicare rebate* |
| Standard consultation (50-60 minutes) | $170.00 | $84.80 |
| Brief consultation (up to 30 minutes) | $80.00 | $60.10 |
*If you qualify for a rebate under the Medicare Better Access to Mental Health Care initiative, which means your doctor will have prepared a Mental Health Care Plan.
In cases of financial hardship, a discounted fee may be negotiated. Please let reception your therapist know if you are on a pension or have a health care card. The Centre is not a bulk billing practice, but our practitioners do bulk-bill some cases. Please discuss this with him or her at the first appointment.
Payment
Payment is to be made on the day of each consultation. This enables us to keep fees down and prevents an accumulation of debts. We are happy to accept most credit cards and personal cheques and offer EFTPOS facilities.
Private Health Cover
All the Psychologists are registered as providers with the major private health funds. If you have psychology "extras" in your private health, you will be able to claim for your psychology consultation. The amount of the rebate varies from fund to fund and depends on your level of cover as well.
Medicare - the Better Access to Mental Health Care initiative
If the GP considers you may be suffering from depression, anxiety, sleep problems or other psychological issues, they will complete a Mental Health Treatment Plan with you and refer you under Medicare. This type of referral allows a portion of the fees to be rebated by Medicare. (See above under Fee structure)
DVA
Some of our psychologists are registered to see Department of Veterans' Affairs (DVA) clients to treat conditions such as anxiety, depression, PTSD and to provide support for health conditions such as injury, disability and some chronic diseases.
For DVA to cover your psychology sessions, you will need a referral from one of the following: Local Medical Officer, General Practitioner, medical specialist, hospital discharge planner, another registered psychologist or an approved counsellor from VVCS. The referral will remain active for 12 months.
With the referral in place, there will be no cost to you for the sessions. However you will need to sign a DVA service voucher at each visit. Please remember to bring your DVA card with you to your appointment.
Employee Assistance Programs
Some employers work with the Centre for Healthy Living to make counselling services available to their employees. This is sometimes arranged directly, with the employer contacting us. Employers can also use Employee Assistance Programs managed by organizations such as OPTUM, Acacia Connections or Workcover.
In either case, payments will be covered and you will not be required to make a payment at the time of your session. The various organizations have differing reporting requirements so you are likely to need to complete a form of some kind when you have a counselling session.
The employer will usually specify the number of sessions to be authorized.
Contact your employer if you feel you have a work-related issue which could be helped by speaking to a counselor.
Cancellation Policy
Our practitioners frequently have a waiting list of clients urgently requiring appointments. If you are unable to keep your appointment, you need to give us at least 24 hours' notice. If the appointment is missed or late notice given, a cancellation fee of $70 will be charged.
Professional Training and Registration of our Psychologists
Psychologists are trained in understanding human behaviour having studied the brain, memory, learning, human development and what determines how people think, feel, behave and respond. They provide a wide variety of evidence-based techniques such as CBT, ACT and other mindfulness-based therapies, and therapeutic approaches that are customised to meet the specific needs and circumstances of each person. These needs may include areas as diverse as grief and loss, significant life transitions, developmental issues, relationship difficulties, domestic violence, sexual abuse/assault and trauma, as well developing and maintaining healthy lifestyles and physical and mental wellness. More information can be gained from the Australian Psychological Society website.
Our psychologists are registered with the Psychology Board of Australia, which is part of the Australian Health Practitioner Regulation Agency (APHRA). Before being eligible for general registration to practise as a psychologist, students are required to complete a minimum of six years of tertiary level education and training. More information can be gained from the Psychology Board of Australia website. Each of our psychologists have many years experience working in a variety of settings. Mark Cary, Jan Dugan and Jan Gudkovs are members of the Australian Psychological Society's College of Counseling Psychologists. This involves post-graduate training in a variety of therapeutic modalities. Noel Ryan has worked as a psychologist in human services over the past 40 years. Clive Savage worked with children as a guidance officer in schools for several years before completing his training in psychology.
Ready to make an enquiry?
To find out more about our assessment services or enquire about a specific psychological test you seek, please call us or fill in the contact form and click Submit. We are ready to help.