Child Psychological Assessments
Learning
Memory
Intelligence
Auditory Processing
Autism Assessments
Assessments help you to understand what your child's strengths and weaknesses are so you can help them to function better and reach their full potential.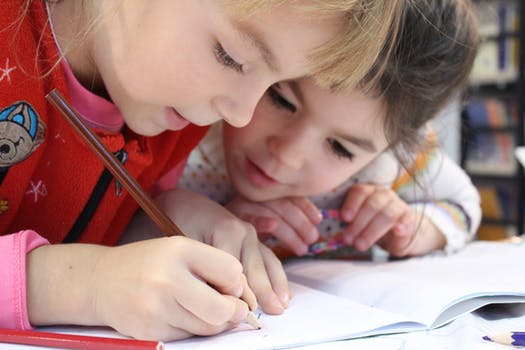 Children and young people can struggle with things like learning at school, regulating their emotions, managing their behaviour or having friendships.
Using interviews and tests, we can get a detailed assessment of your child's strengths and weaknesses in these areas.
We can find out more about your child's current functioning in terms intellectual ability, memory, reasoning skills and ability to process new information, attention, language and communication skills. Their behavioural, emotional and social development and auditory processing may also be assessed if needed.
A thorough assessment gives us a window into your child's learning, social, behavioural and personality development. This insight then assists us to develop an individualised plan with you to help to address the learning or mental health needs of your child.
Age range
We are able to provide assessments for children as young as five years through to 18 years of age.
What to expect?
A psychological assessment often involves a series of interviews, standardised tests, and questionnaires. This may involve speaking to parents, children and others involved in the children's lives, such as extended family, teachers or allied health professionals. The time taken may range from 1 to 2 hours face to face with the young person. Additional time may be taken speaking to family and educational providers. Some assessments may occur over several weeks. You will then be provided with a comprehensive report.
The types of tests we may use include:
Intelligence and cognition
What we are looking for is where they are in relation to their age level. These tests can give us information about your child's intellectual strengths and/or weaknesses in non-verbal reasoning, memory, problem-solving and processing speed as well as language and communication skills.
Academic achievement and specific learning disorder
If your child has a learning disability, it can affect how they learn to write, read and do maths, as well as their ability to communicate, and to develop social skills, attention, and coordination. These tests can identify academic strengths and pinpoint learning disabilities such as dyslexia, dyscalculia, or non-verbal learning difficulties. The results can help inform school-based special education plans.
Specific tests of memory and attention
These tests are used to identify Attention Deficit Hyperactivity Disorder(ADHD) by measuring attention, memory skills, reasoning abilities and executive function.. They also can help measure the impact of acquired brain injury.
Autism Spectrum Disorder (ASD)
If your child is showing symptoms of autism such as unusual sensitivities, inability to form friendships, repetitive behaviours and other developmental delays, a full assessment of the features of ASD can be conducted with children as young as five years through to adulthood. A DSM 5 diagnosis can usually be generated for NDIS purposes if the child or adolescent meets appropriate criteria.
Behavioural, emotional and social development
If you have concerns about other aspects of your child's development, an assessment of their social, emotional and personality characteristics may detect things like depression, anxiety or social deficits that may contribute to difficulties at school or at home.
Auditory Processing
A child's ability to listen and process the information they are hearing can influence their language ability, attention, and learning. A variety of tests find out what a child's strengths and difficulties are in this area.
At the Centre for Healthy Living, we take a total approach to understanding a child's needs and helping them to achieve their full potential.
Ready to make an enquiry?
To find out more about our assessment services or enquire about a specific psychological test you seek, please call us or fill in the contact form and click Submit. We are ready to help.