Individualized treatment using only practitioner-grade medicines with a strong evidence base.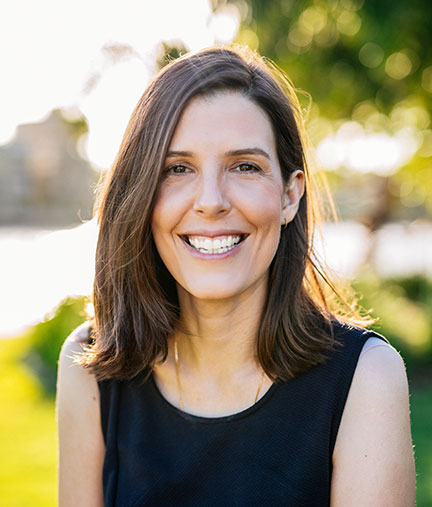 Nina Gudkovs – Medical Herbalist
Nina has a deep interest in helping people with illnesses such as diabetes, heart disease, weight problems and mental health conditions that affect so many people today. She has found that Western Herbal Medicine offers an alternative that supports the body's natural health-maintaining systems.

Conditions Treated
Western herbal medicine is a health discipline with in-depth training in the use of medicinal herbs founded on both traditional knowledge and evidence-based research.
Here is a list of some of the conditions our herbal medicine practitioner Nina has experience in managing:
Nervous System Disorders
Stress
Insomnia
Headaches
Depression
Anxiety
Panic Disorder
Fatigue
Chronic Fatigue Syndrome (CFS)
Immune Issues
Frequent Colds
Asthma
Hayfever
Sinusitis
Frequent Infections
Urinary Tract Infections (UTIs)
Glandular Fever
Viral Infections
Bacterial Infections
Women's Health
Polycystic Ovarian Syndrome (PCOS)
Endometriosis
Fibroids
Ovarian cysts
Irregular Periods
Heavy Periods
Painful periods
Trush
Menopausal Symptoms
Low Libido
Men's Health
Infertility
Impotence
Erectile Dysfunction
Low Libido
Low Sperm Count
Benign Prostatic Hyperplasia (BPH)
Testosterone deficiency
Consultations
Consultations are tailored to meet the needs for each patient.
Consultations are available in person at the clinic in Warwick or online Australia wide.
Initial Consultation
60 minutes
(online or in person at the clinic)
Your initial consultation is structured so that your current state of health can be understood in as much detail as possible. This is a vital part of the process to ensure you get the most from your initial consultation.
During your first consultation Nina will:
Discuss your own and your family's health history
Refer you for any necessary blood or other testing
Discuss any medications that you take to ensure that treatments will not interact with them
Make a tailored treatment plan to suit you including herbal and nutritional therapeutics and dietary advice. Herbal medicines prescribed to treat your condition are formulated individually according to your own symptoms and goals for treatment.
Follow Up Consult
30 minutes
(online or in person at the clinic)
Your follow-up appointments will review & assess your progress, identifying anything that may be hindering your success. Any pathology test results requested from previous appointment will also be evaluated.
Coming prepared for your consultations
So that your needs can be best assessed please bring with you any recent blood test results, or other test results. If you do not have copies usually your doctor will be able to post or email a copy out to you.
Taking note of or bringing in any medications and supplements that you are taking will also help to determine your treatment plan.
Herbal Medicine Fees
Consultations
| | |
| --- | --- |
| Initial Consultation: 1 hour | A$90.00 |
| Subsequent Follow Up Consultation: 30 minutes | A$45.00 |
Discounts are available for cases with financial hardship such as the unemployed and pension card holders.
Please phone the Centre on (07) 4661 3340 to make an appointment.
Payment
Online appointments require 100% payment for initial appointments and 50% deposit for follow up consultations at the time of booking. Payment for in person consultations is required on the day of consultation unless another arrangement is made.
Our cancellation policy requires 24 hours notice if you can't attend an appointment. Failure to cancel your appointment prior to the 24-hour notice period will entitle you to a 50% refund.
Payment for herbs, supplements and consultations can be made by credit card, EFTPOS, cash or cheque.
Ready to make an enquiry?
To find out more about our assessment services or enquire about a specific psychological test you seek, please call us or fill in the contact form and click Submit. We are ready to help.